World Cup Chick Trek (just scroll down for images)
A visual story of four amatuer team mates (Jill, Louise, Kirsten and Alison) going to Columbus Ohio to cheer on Canada and seek fame and fortune. We drove, drove and drove, had a BBQ and saw some great soccer in a great facility. We went to J Crew and yes another J Crew and oh did we have fun. To see the article we were in click here - coming soon.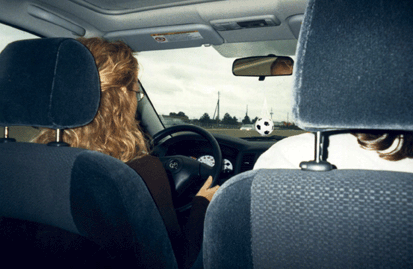 1 - Jill our fearless leader drove us there the whole way!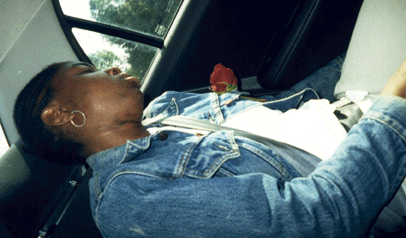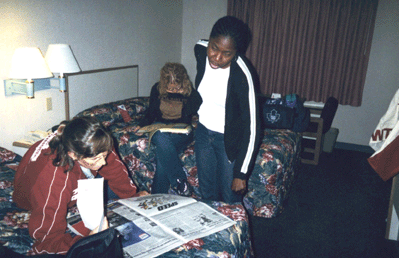 2 - Louise rests with her rose from Peter (young love at the time) on her lapel
3 - Reaching the motel - nightime glamour reading about the World Cup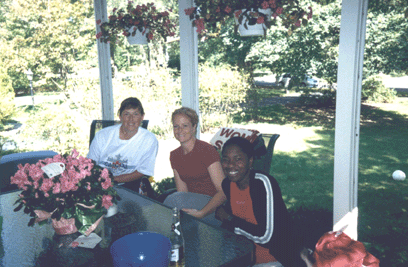 4 - BBQ lunch before the games with local friends of Alison's whose brother coaches with North Toronto, wonderful time, food and soccer discussions
5 - The official WCCT banner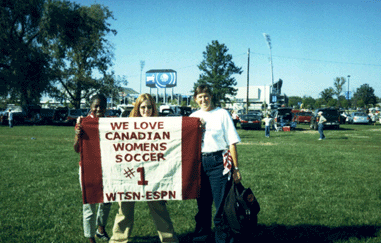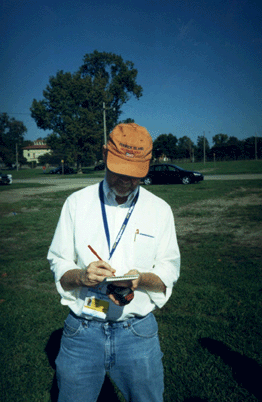 6 - In front of stadium, #1 Canadian fans - 7 - Reporter who interviewed us for the Dispatch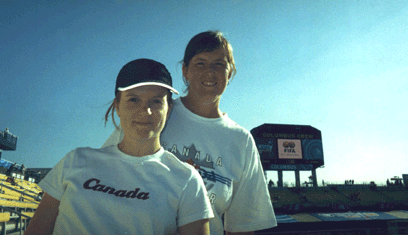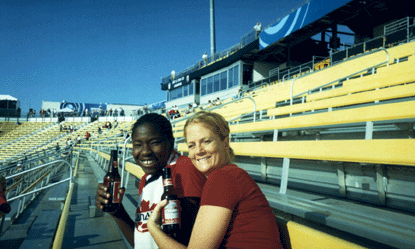 6 - Alison and Kirsten ------------------------------- 7 - Louise & Jill before game starts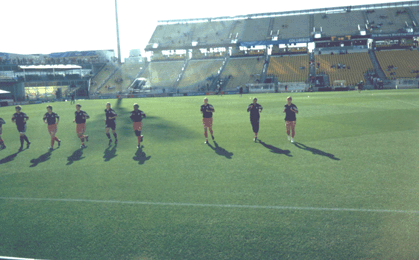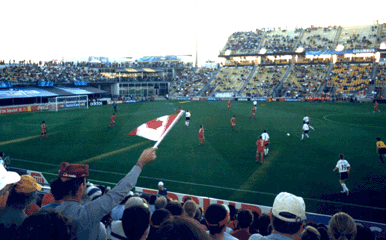 8 - 2003 Canadian World Cup team jog ----------- 9 - Game in progress - more fans arrived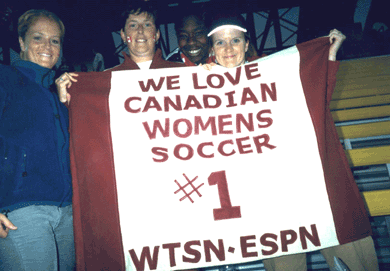 10- Stuck between Canada and Argentina ----------- 11 - Group shot in the stands after its over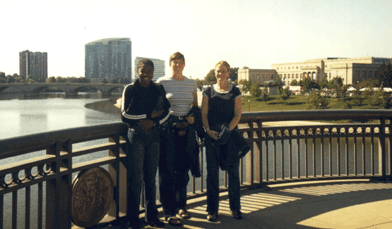 12- Columbus sightseeing -------------- 13 - Group shot near river and boat replica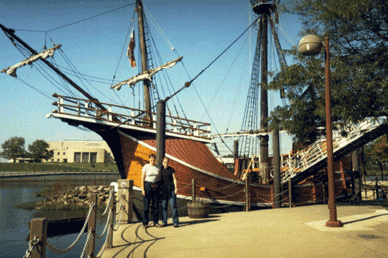 12- Columbus boat replica (Alison and Kris)
13 - Columbus Blue Jackets Hockey Arena (Alison, Kris and Louise)